Best Artificial Intelligence Institute in Amritsar
Artificial Intelligence course in Amritsar
Here's what we provide in ZOHO Developer course:
Get our ZOHO developer course in Amritsar. Zoho offers a range of services and products for businesses, and they provide training courses to help users develop skills in utilizing these tools effectively.
Teach workings of all ZOHO apps such as: Zoho CRM (Customer Relationship Management), Zoho Creator, Zoho Books, Zoho Desk, Zoho Projects, Zoho Campaigns, Zoho Analytics etc.

100% Practical training

Work on live projects

All time support

8+ years of experienced tutors 

Daily classes for 2.5 hours 

3 months of internship programme

Free spoken and development classes 

Free workshops

Interview practice and training

Resume assistance

Lifetime mentoring
Amritsar -
The Golden City
Amritsar, a city known for its rich cultural heritage, is also making significant strides in the IT sector. With a growing presence of IT companies, Amritsar is becoming an emerging hub for technology-driven businesses.
The city offers a favourable environment for the IT sector, with its well-connected transportation networks, modern infrastructure, and proximity to major cities. This allows IT companies to easily access clients and markets while enjoying the benefits of a vibrant and culturally diverse city.
With the blend of heritage and technological advancements, Amritsar is poised to become a significant player in the IT sector, contributing to the city's economic growth and creating employment opportunities for its residents.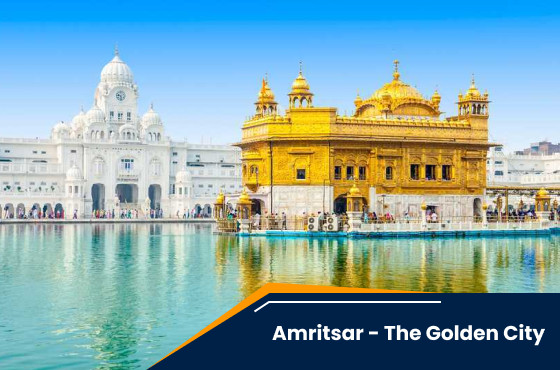 Zoho helps you to run entire business with 45+ integrated applications. We allow you to work with zoho and all its integrated applications.
Learn to design pages to reflect a company's brand and information and ensure a user-friendly experience.
🌟 Embark on Digital learning with Vivek Pandey: Web Wizard and Marketing Maven 🌟
Prepare for a master class like no other, guided by the indomitable Vivek Pandey, a polymath in web application development, design, digital marketing, and project management. With over a decade of dynamic experience, Vivek is your beacon through the ever-evolving digital universe.
🎩 Meet Your Mentor: Vivek Pandey – The Digital Dynamo
Vivek Pandey is not just a name; he's the captain of your journey into the digital cosmos. With 13 years of industry immersion, he's an alchemist in transforming intricate concepts into dazzling web applications, marketing marvels, and project successes even in high-traffic environments.
🌐 Mastery at His Fingertips:
PHP: Vivek weaves the magic of PHP, ensuring your web creations are spellbinding.

Ajax & JavaScript: He crafts immersive web experiences with the wizardry of Ajax and JavaScript.

WordPress: Vivek whispers secrets of WordPress, empowering you to build enchanting websites.

CRM: Like a maestro, he orchestrates CRM strategies for optimal customer relations.

Drupal: Harnessing the power of Drupal, he forges secure and scalable web solutions.

Digital Marketing: Over the past 9 years, Vivek has been the sage of digital marketing, leading businesses to the promised land.

Project Management: Vivek orchestrates projects like a symphony, ensuring they reach their crescendo.

Client: His ability to translate innovative ideas into tangible projects has wowed clients like Prodigar Ltd. UK and UIblueprint Canada.
🚀 Your Cosmic Journey:
This isn't just a class; it's a voyage into the cosmic realm of web tech and digital mastery. Vivek's practical approach, real-world insights, and cosmic exercises will empower you to thrive in the digital galaxy. Learn to design captivating websites, master the art of project management, and unveil the secrets to digital marketing success.
🏢 Unveiling Climb Solutions Info. & CSI Knowledge Hub:

Vivek is not just an instructor; he's a visionary. He's the Founder and Director of Climb Solutions Info., a tech consultancy that pioneers innovation. He also leads an edtech business CSI Knowledge HUB, an institute where the stars of internet marketing and web tech converge.
🚀 Why Choose Vivek's Galactic Class:
Real-World Expertise: Learn from a true luminary with a galaxy of achievements.

Cutting-Edge Cosmic Insights: Stay light-years ahead with the latest trends and techniques.

Hands-On Astral Learning: Practical exercises for immediate application.

Interstellar Networking: Connect with fellow explorers and potential cosmic collaborators.
📆 Lock in Your Stardate: Ready to embark on a journey that will transform your digital universe? 
Save the date for this upcoming master class, and prepare to launch your skills into orbit!
Your cosmic voyage into web development, design, and digital marketing begins with Vivek Pandey's master class. 
Are you ready to take off and ascend to digital greatness? 🌠🚀