"We don't just build websites, we build websites that SELLS"
We at CSIKnowledgeHub offer the Web development job oriented training program, which helps students as well as working professionals to achieve their goal. We cover all the important topics in the development course. The basic tools involved are programming languages called HTML (Hypertext Markup Language), CSS (Cascading Style Sheets), and JavaScript. There are, however, a number of other programs used to "manage" or facilitate the construction of sites that would otherwise have to be done "from scratch" by writing code. A number of content management systems (CMS) fall into this category, including WordPress,drupal and other cms too.
Web development is closely related to the job of designing the features and functionality of websites and apps (often called "web design"), but the "web development" term is usually reserved for the actual construction and programming of websites and apps. Think of all the websites you have used over the years – Web Developers built those sites, making sure they functioned properly and performed in ways that allowed for a great user experience. Web Developers do this by writing lines of code, using a variety of programming languages, which vary depending on the tasks they are performing and the platforms they are working on.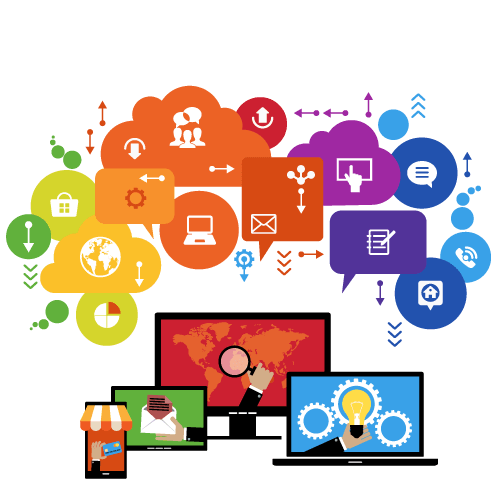 By implementing an omnichannel digital marketing strategy, marketers can collect valuable insights into target audience behaviors while opening the door to new methods of customer engagement. Additionally, companies can expect to see an increase in retention.According to a report by Invesp, companies with strong omnichannel customer engagement strategies retain an average of 89% of their customers compared to companies with weak omnichannel programs that have a retention rate of just 33%. As for the future of digital marketing, we can expect to see a continued increase in the variety of wearable devices available to consumers. Forbes also forecasts that social media will become increasingly conversational in the B2B space, video content will be refined for search engine optimization (SEO) purposes, and email marketing will become even more personalized.